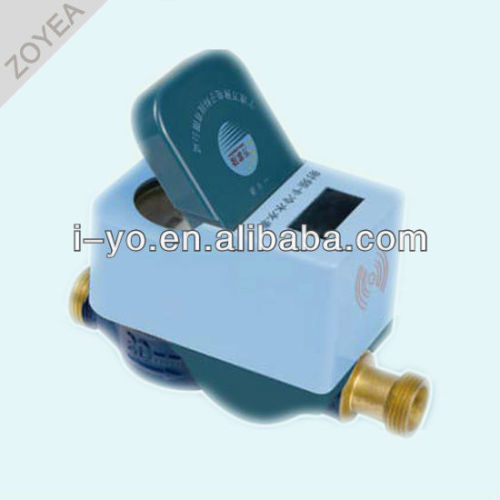 2013 المدفوعة مسبقا متر في المياه الباردة
ممتلكات
الشحن التلقائي

وضع الدفع المسبق أو الدفع-- بعد-- استخدام وضع
وصف
Prepaid Wet-type Cold Water Meter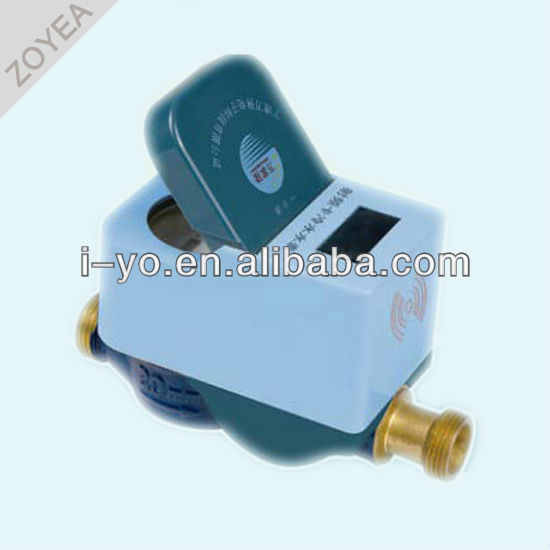 Main functions :
SUBJEC
FUNCTION AND DEMAND OF TECHNOL OGY
FUNCTION OF DISPLA

Display of function

Pay money,shut up the valve,misread the cards,low voltage.check up the leak and shut up the valve.

Display of number

9999.9(stere unit)
FUNCTION OF CONTROL

Shortage of capacity
of batteries

When the capacity of batteries is lower than the set value,the water meter will give an alarm and hint to change batteries.

Theft proof and snipproof

When sampling single is cut,the water meter will give an alarm,shut up the valve and show the sign of attack.The consumers can not repair,for it must be repaired by manager.

Function of antimagnetism

When the additional magnetism closes the meter,the water meter give an alarm and shut up the valve automatcally,while the strong magnetism leaves,one inserts card will open the valve.

Restric on inputwater

One can setup "restrictive volume of water purchase"to prevent the consumers from stocking up the volume of water.

Impulse sampling's
function of dampproof

When sampling circuitry and string are damped,the single can still reqularly output and collect to make sure data not lose and loss not add.

Valve's unreguar measurement

When valve happens to malfunction,regular measure and over-zero measurement will not be affected.
FUNCTION OF USING

One card but many meters

New meters insert card for the first time,please writer the card number and meter number into new meter to make sure one household can use 8 meters at the same time.

Function of purch asing water

Water meter will add the volume of water automatically and show the remaining as soon as the consumers insert IC cards purchased.

Enquire the remaining

Water meter will quikly show the remaing volume of water consumers can use as soon as one insorts the card.

Enquiry card

When water meter turns unregulatly.Manager can judge the system regular or not by "enquiry card".

Function of renewing

When consumers lose the card,they can renew ti.

Function of storing data

The data stored in water meter can be kept for over 10 years in the situation of loss of electricity.
This Table Is Used With Chart
Diameter
mm
B
mm
H
mm
L
mm
L1
mm
Joint screw thread
mm

15

85

133

165

256

G 3/4B

20

85

133

195

300